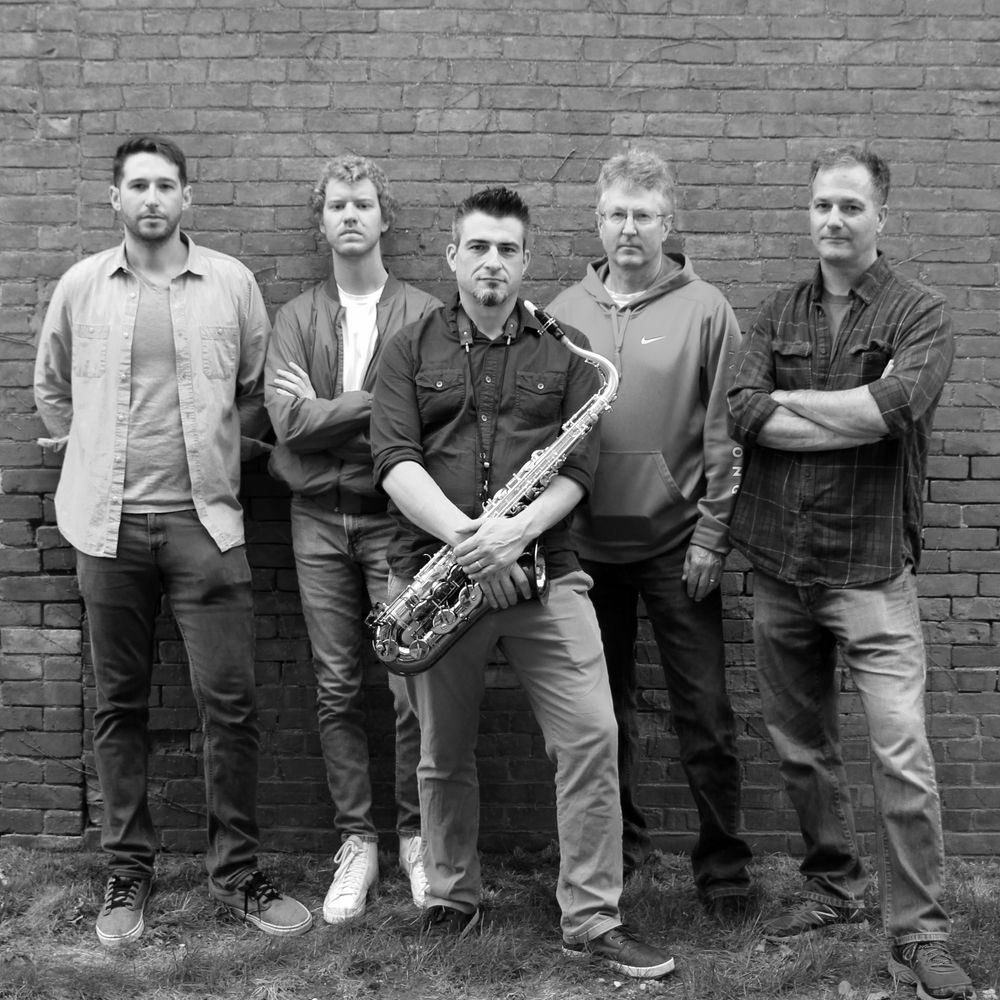 ABOUT THE BAND
"With a rhythmic and electrifying take on the style, the Brian James Quartet has a sound that will astound. The group takes bits and pieces of various influences to create extraordinary music that separates the group from its contemporaries." Rob Duguay, The Independent
Often referred to as "not your fathers' jazz," the Brian James Quartet is a soul jazz band that carefully fuses elements of jazz, funk, R&B, and rock to create a unique, high energy sound. Drawing on the collective diversity of the musical backgrounds of its musicians, the music is alive and constantly evolving. Christina Myers, former anchor for ABC6 News in Providence says, "I dare you not to dance along when the Brian James Quartet is playing. Their unique sound has something for everyone and the mix of styles will pleasantly keep you guessing."
Originally formed as a band to play for a colleague's high school reunion, the Brian James Quartet evolved from playing jazz standards in restaurants to a project of musical passion. The founding members of the band were looking for an outlet to play the music that inspired them the most and that they had the most fun listening to and playing.
Brian James performs regularly with a quartet or quintet consisting of founding members Seth Hajian on guitar and Mike Jacobs on drums. The three are joined by several other local musicians and friends to round out the quartet and have recently begun to incorporate some sextet shows into the calendar as well. The stable of musicians joining Brian includes highly in demand session and live musicians from the great Boston and Providence area.  
Brian James and his band have performed across southern New England. They have played sold out shows at Chan's in Woonsocket, RI, played in support of Grammy winner Luther "Guitar Junior" Johnson at the Levitt AMP Music Series, play regularly at Starlite Gallery in Southbridge, MA, and have appeared at The Stomping Ground in Putnam, CT. The band has begun to carve out a nice niche in the craft beer community as well appearing at Treehouse Brewing Co., Sons of Liberty Beer and Spirits, Shaidzon Beer Co., and Whaler's Brewing Co.
Brian James and the band are currently writing the follow up to their debut album, Lower Nine (2017), which is currently available on iTunes and Spotify. In between performing regularly, the band has started rehearsing and arranging the new material in hopes to get back into the studio soon.
Bios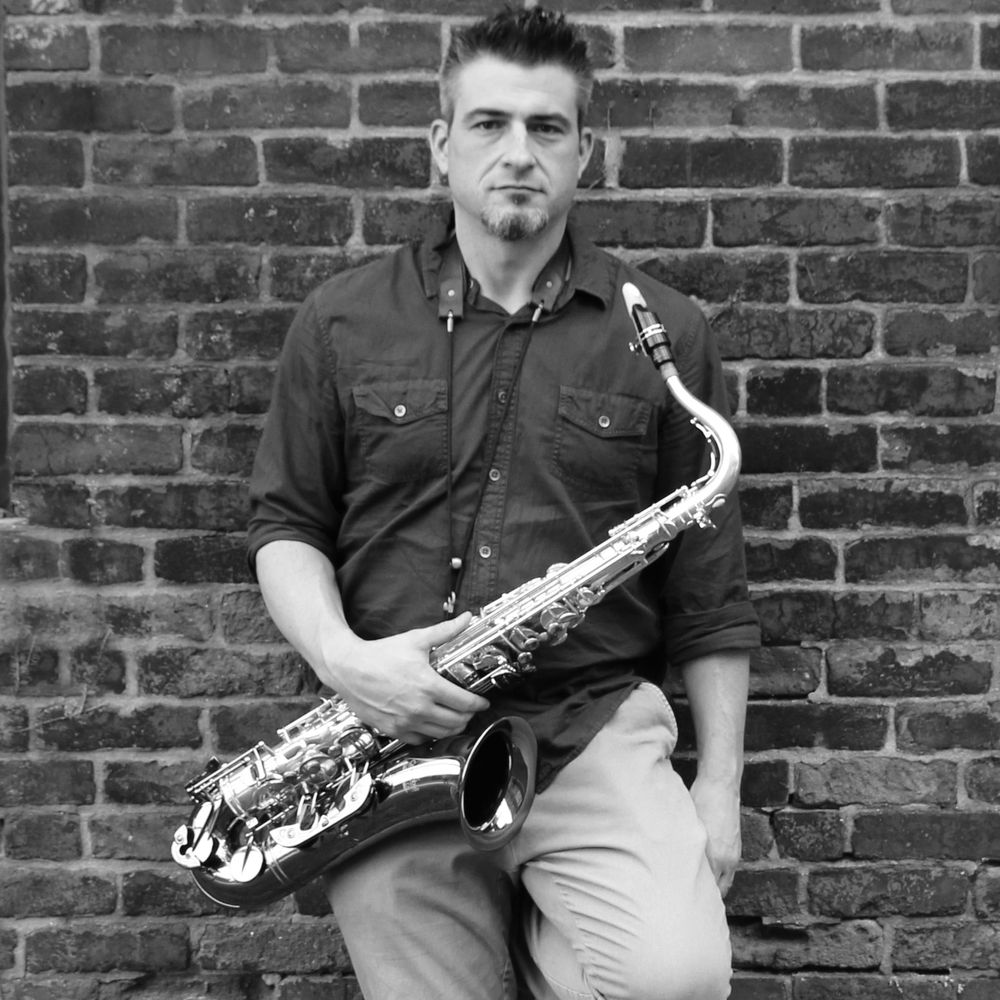 Brian James
Saxophone
Rhode Island based saxophonist Brian James has been a regular in the New England music scene since 2001. After beginning his private studies on the saxophone in the 90's, Brian has studied music formally at The Hartt School of Music, the University of Rhode Island, and at Rhode Island College. Brian rose to principal saxophonist while studying classical saxophone at The Hartt School.
After graduation, performing opportunities were extremely limited for a classical saxophonist. An avid lover of jazz, the big band era was what drove this passion early on, Brian hooked up with the Nightlife Orchestra where he played lead alto and lead tenor during his tenure. After playing all over Rhode Island and Massachusetts for a few years playing the big band classics, Brian hooked up with college friend and singer/songwriter Stefan Couture.
With Stefan Couture and the Campfire Orchestra, Brian started to explore the world of improvisation much more deeply. The band was heavily influenced by the Grateful Dead, Phish, and the Dave Matthews Band. Brian's love of improvised music exploded from his time with the Campfire Orchestra. Together, the band traveled extensively throughout the Northeast headlining shows in Arlington, VA, New York City, Boston, Providence, Portland, ME, and Portsmouth, NH at venues that include Chan's, Harper's Ferry, Kenny's Castaways, and AS220.
When that project ended Brian went back to performing in big bands until what would become the Brian James Quartet was formed. What started as a jazz quartet playing at small restaurants in East Greenwich, RI quickly blossomed into a project of passion. The original members decided to go in a direction that had the quartet playing their favorite music, primarily from the soul jazz genre. This project is where Brian began composing for the ensemble. Drawing on time spent in New Orleans and the inspiration of musicians like Trombone Shorty and bands like Lettuce and Medeski, Martin, and Wood, Brian began composing what would later become Lower Nine, the Brian James quartet's debut album.
THE BJQ CO-FOUNDERS
Seth Hajian
Guitar
As the youngest of four kids in the Hajian household, Seth absorbed a lot of the different music that was floating around. Music was something the gave tremendous emotion to his life starting in the early 1970's. The Beatles, Steely Dan, Stevie Wonder, Joni Mitchell, The Allman Brothers, Dave Brubeck, Jimi Hendrix, Aretha Franklin, Stan Kenton, Steve Miller, The Byrds, The Grateful Dead, Creedence Clearwater Revival and of course those incredible 70's sitcom shows with theme songs like Sanford and Son, Barney Miller and The Mary Tyler Moore Show became the everyday music that Seth grew to love.. It always seemed something new was coming out of the AM radio in the station wagon or the stereo speakers in the living room being carried on the airwaves of local radio stations.
When he entered 5th grade, Seth began playing the clarinet, studying under Thomas Greene a local legend and elementary school music teacher. Later in 8th grade with encouragement from Gene Massa, he began playing tenor saxophone. It was at this point, he began private instruction with Herb Toro, a well known professional musician who had been part of the jazz and big band scene in Rhode Island for decades. It was at this time that he began playing the guitar. 
With his love of music firmly in place, Seth began trying to emulate the music he heard on records, tapes and the radio. He taught himself how to play the guitar completely by ear and by watching other guitarists as they played. Eventually, an electric guitar and amp was purchased, about the time he started his undergraduate work at the University of Rhode Island in the fall of 1987. In a short amount of time, like minded musicians were befriended, rehearsal space was created and the first of many bands was started. During his college years, he played countless college parties along with the smokey bars of Newport and Narragansett.  
Seth has worked continuously as a guitarist since the early 1990's. He has recorded with many Rhode Island artists such as Plan 9, The Lincoln Tunnel and Johnny Watson and the New Decade Band. His love of all types and styles of music has allowed him to play with alternative, indie, country rock, blues and rhythm and blues bands over the past thirty years. It is with this wide background provided by the melting pot of the Rhode Island music scene that he brings his talents to the Brian James Quartet. Listening to the band play, one will hear country licks, jazz fusion lines, Chicago blues and straight ahead rock and roll coming right at the audience. But just as important as the guitar leads are, it is the deep, deep pocket of rhythm guitar backing up Brian and the rest of the band that keeps the rhythm alive.  It's this wide wash of musical colors that along with the rest of the band, help to create a rich musical painting that is the music of the Brian James Quartet.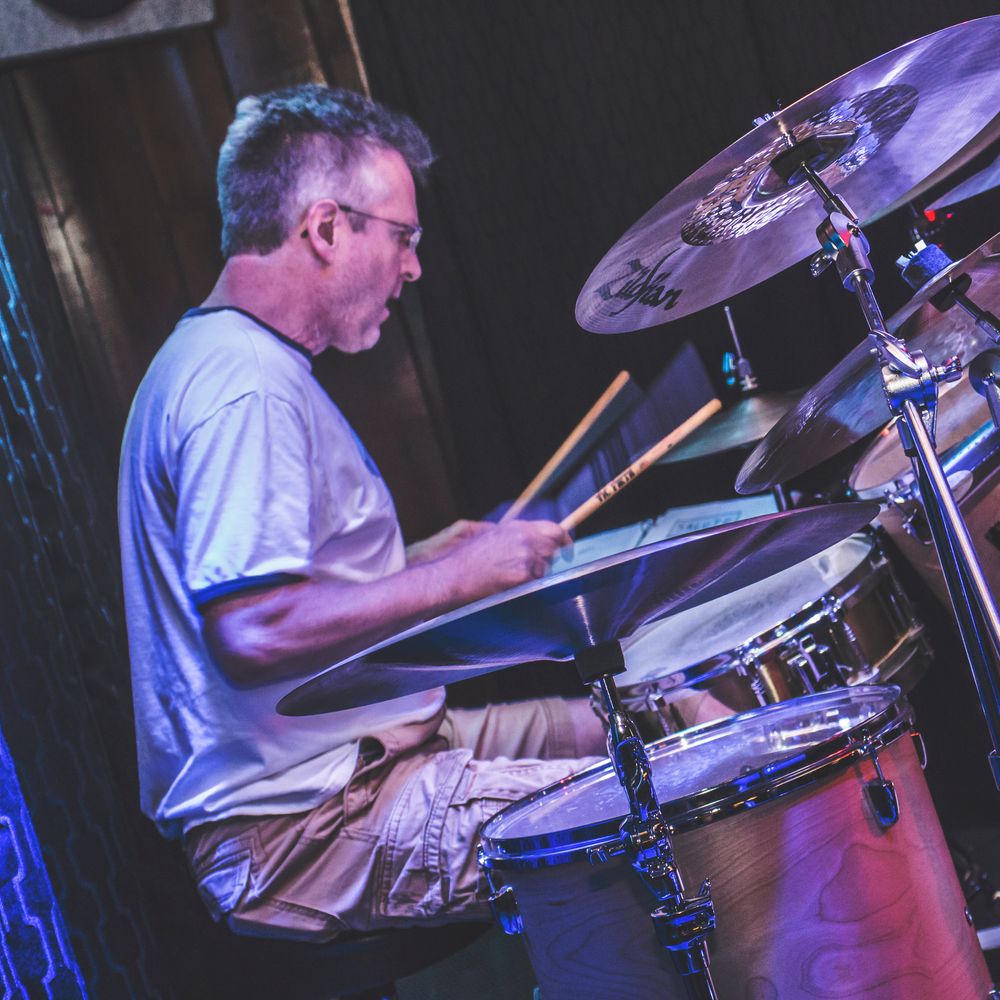 Mike Jacobs
Drums
Mike Jacobs has been a student of rhythm and world music for close to 40 years.  He holds a 1985 Bachelor of Arts from Wesleyan University's renown World Music program with a concentration in African-American music, as well as a 2012 Doctorate of Physical Therapy from the University of Rhode Island. While at Wesleyan he studied with the legendary post-bop New Orleans born drummer Ed Blackwell where he developed his appreciation for the rudimental foundations of modern drumming technique, as well as Blackwell's second line aesthetic.
He was able to study traditional Ewe music from West Africa with first generation master drummers Abraham Adzinyah and Freeman Donkor. Their influence is clearly heard in Jacobs' style, with an appreciation of simple but solid grooves and the interplay of call and response themes. He also had the opportunity to study South Indian music with T. Ranganathan where he further developed his understanding of odd time signatures and the application of polyrhythms within a structured form.
 From 1982 though the mid 90's he performed with dozens of combinations in NYC, Boston, Hartford, and Middletown playing a variety of styles including post-punk, rock, funk, blues, jazz, reggae, and world beat. As a member of the Providence Federation of Musicians in the early 2000's, he traveled extensively with the Drew Corcoran Orchestra and enjoyed playing with some of RI's finest union swing musicians in Boston, Providence, Newport, and Washington D.C.
With a clear understanding of the importance of the history, and heavily influenced by the greats of the past such as Blackwell, Cobb, Purdie, Bozzio, Colaiuta, Gadd, and Stubblefield, Mike has energetically propelled the music of the Brian James Quartet since its inception. With dedication to the craft, a solid technical foundation, and invigorated by today's great "pocket" drummers like Adam Deitch and Nate Smith, Mike consistently delivers "some of the greasiest beats to come out of Coventry" in quite some time.